One of the best players recording today . . . her original works have that traditional ring of truth and authenticity to them . . .
—Compact Discussions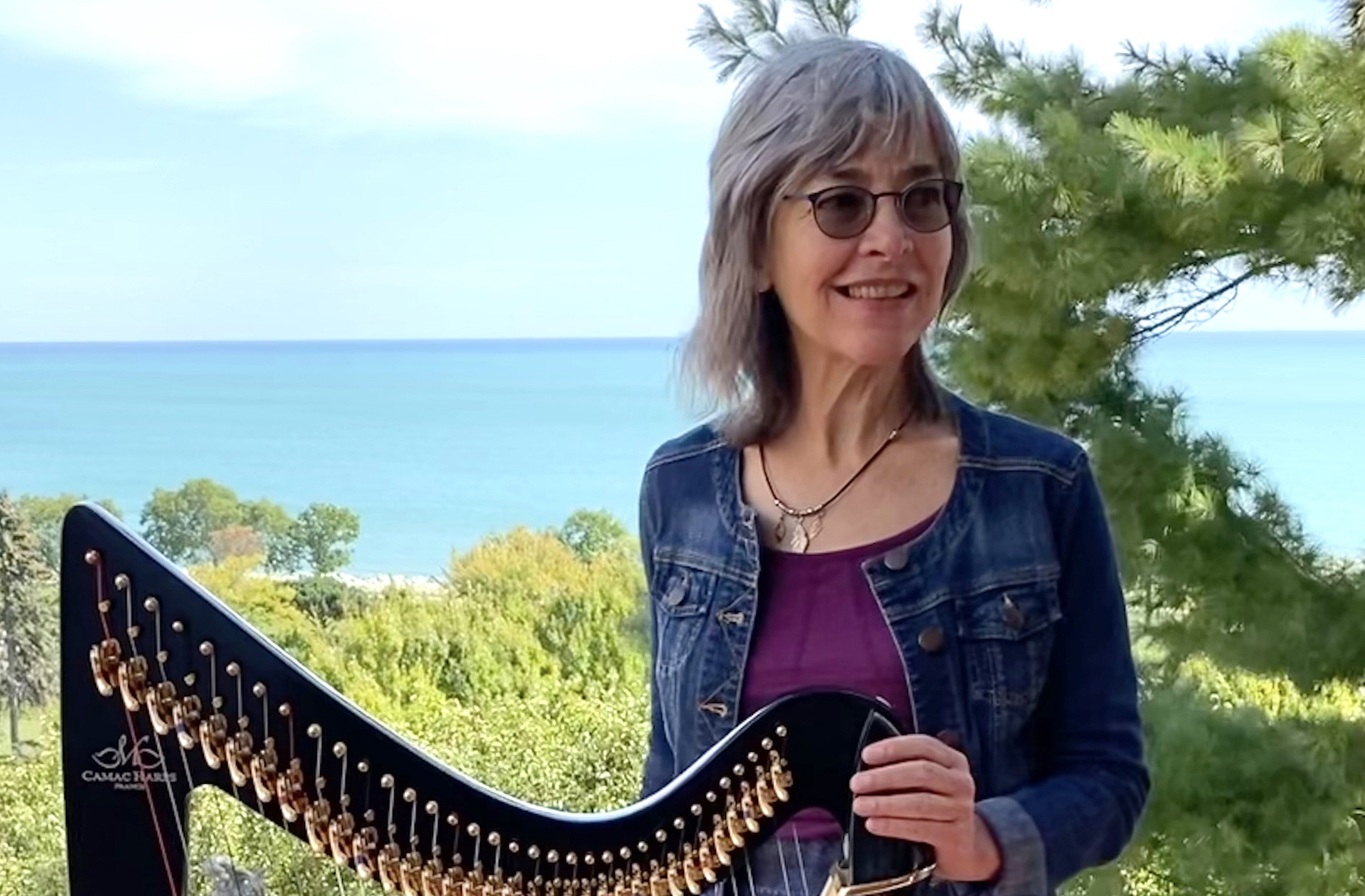 Kim Robertson is a renowned performer, arranger and recording artist who has stretched the boundaries of the harp for a new generation of performers and audiences. As a pioneer in the American folk harp movement, she combines an improvisational spirit with a passionate sense of tradition, bringing a contemporary touch to a centuries-old instrument.
Born in Wisconsin, she is classically trained on piano and orchestral harp. In the mid-70's, Kim's discovery of the Celtic harp grew into a profound love for the instrument, setting her upon the path of exploration for which she is now widely known. Kim has traveled with her harp from concert halls to grass roots folk clubs, from luxury cruise ships to remote mountaintops; she has performed concerts by candlelight, delivered singing telegrams and played herself on an episode of "Beverly Hills 90210".
She has toured throughout the USA, Canada and Europe and is still recognized as one of the most prominent folk harpists performing today. Her work encompasses numerous recording projects, published harp arrangements and an international itinerary of workshops and retreats.
…lyrical, heart-touching music, played with delicacy, grace and skill…
—Heartbeats
. . . her Celtic harp held within its strings and wood the diverse offerings of the human race . . . incredible techinique . . .
—L.A. Times
There seems to be nothing simple about the way Kim Robertson plays the rare and ancient instrument known as the Celtic harp, but there is an air of magical simplicty and elegance about her music that recalls bygone eras and modes of behavior, be they courtly or wrapped in a world of fantasy.
—The Chattanooga Times

Selected Discography
Kim Robertson's CDs and sound recordings are available from Gourd Music and various other vendors. Find Kim Robertson's complete list of recordings here. (Listen to select clips below.)
Radio Interview (Harp Talk)
"Boundless" by K. Robertson (Somerset Folk Harp Fest)
"Jolly Old Pachelbel (Harp Gathering)"

Kim Robertson's sheet music publications are available from these and other vendors: